Metro Phoenix rents climbed nearly three times as fast as the average U.S. increase during the past 12 months, despite a slight reprieve for tenants last month.
Apartment rents flattened but didn't plummet in metro Phoenix during April, as thousands of tenants struggled to pay or move due to lost jobs or furloughs during the COVID-19 crisis.
Phoenix-area renters still saw their monthly payments jump 8.1% during the past year, compared to 2.9% nationally, according to Colliers International.
Valley rents have increased by almost 40% since 2014, while the area's incomes haven't climbed at nearly the same pace.
Before COVID-19, the Phoenix area had a growing rental affordability problem and a rising number of evictions during the past few years.
A temporary halt on many evictions in Arizona and more government aid due to COVID-19's economic impact is helping renters stay in their apartments now. There is no estimate yet on how many tenants are holding onto their homes because of the help.https://www.usatodaynetworkservice.com/tangstatic/html/pphx/sf-q1a2z3be0d353f.min.html
Concerns over eviction bubble
Housing advocates and many renters are worried about what happens when Arizona's state moratorium on COVID-19-related evictions is over in late July and the state's $5 million eviction-prevention fund runs out.
Phoenix-area renter evictions plummeted 66% during April, due to state and federal restrictions and financial help during the COVID-19 crisis.
The Arizona eviction moratorium lasts until July 22.
Until then, renters can still get eviction judgments against them, but constables or sheriffs aren't supposed to lock them out of their homes if they qualify for the COVID-19 relief.
After that, evictions could jump again if renters can't catch up and don't have agreements with their landlords.
New data shows the number of Arizonans filing for unemployment benefits during the health and economic crisis has soared above 500,000. About 230,000 haven't received any checks yet, mostly because they are independent contractors or working part-time.
Eviction help
The Arizona Department of Housing is administering the state's $5 million fund to prevent evictions.
About 10,000 people have applied for the rent aid. Another 19,000 applications are in the system partially completed, but some of those are duplicates, said Carol Ditmore, director of the housing department.
She said reminders recently went out to everyone who has applied or started an application if they needed to submit more information to get the rental help.
Ditmore said there is still money available from the fund to help renters.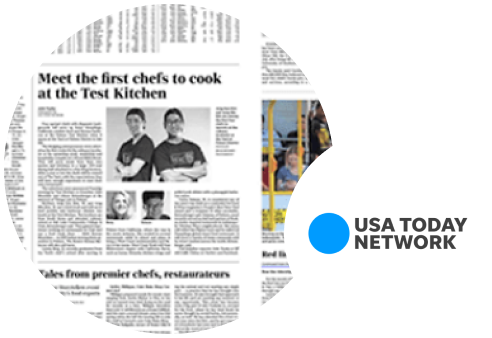 SUBSCRIBER EXCLUSIVE
Universal e-Edition
Access the digital replica of USA TODAY and more than 200 local newspapers with your subscription.Read Now in the e-Edition
The money is paid directly to renters' landlords. It's administered through Arizona's community action groups.
To qualify for as much as $2,000 in rental help a month from the fund launched at the beginning of March, renters need to:
Live in an Arizona rental unit as their primary residence.
Have seen a reduction in income due to COVID-19 that when annualized, does not exceed 100% of the area median income adjusted for family size for the county in which they reside.
Not have more than three months of savings.
A tally of how much of the $5 million has been spent so far isn't yet available, said Ditmore.
Renters can apply on the housing department's website.
How metro Phoenix cities are cutting back on water useYou can't resist the tropical flavors of this roll at KaizenVoter shares NBA award ballots, picked Joel Embiid over Nikola JokicHere's the story of Phoenix's 'Female Elvis'
April rents by Valley city
Surprise is the only big metro Phoenix suburb to show a decrease in rents during the past year, and it was slight. Gilbert posted the biggest jump for renters.
A city-by-city look of median rent and increase since April 2019 for two-bedroom apartments, according to Apartment List shows:
Gilbert: $1,550, up 5.8%
Peoria: $1,480, up 3.8%
Goodyear: $1,470, up 4.4%
Chandler: $1,450, up 3.1%
Scottsdale: $1,370, up 3.1%
Surprise: $1,350, down 0.8%
Fountain Hills: $1,320, up 2.8%
Avondale: $1,290, up 3.3%
Tempe: $1,220, up 3.1%
Buckeye: $1,220, up 0.5%
Glendale: $1,180, up 3.4%
Mesa: $1,150, up 4.1%
Phoenix: $1,110, up 2.9%
May rents and evictions are important indicators to watch if government aid is helping and whether a bigger problem for tenants and landlords is looming. I'll be following both.
SOURCE: https://www.azcentral.com/story/money/real-estate/catherine-reagor/2020/05/10/coronavirus-pandemic-metro-phoenix-area-apartments-rent-increase-us-average/5179104002/
AUTHOR: Catherine Reagor